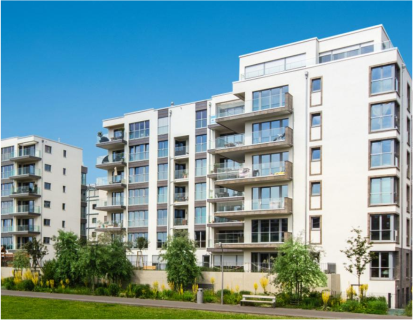 DNA Realtors, short for Dua Nandlal Anuj, is a real estate consulting firm founded in 2010 to meet the growing demand for property in Chandigarh and its surrounding areas, particularly Zirakpur, Panchkula, and Mohali.
Chandigarh is the capital of the northern states of Haryana and Punjab, and it is surrounded by the Shivalik Hills. This city's weather, overall cleanliness, cost, and standard of living are among the best in the country. People from all over the country have been migrating to Chandigarh over the last few decades, owing to the expansion of industries, MNCs opening offices, job transfers, cleaner and better living conditions, and a few other factors. But there was only so much room in Chandigarh. To accommodate this massive influx of people to the city and to meet the growing demand for office spaces and marketplaces, Chandigarh had to expand to its outskirts, resulting in increased demand for property in the surrounding areas of New Chandigarh, Panchkula, Zirakpur, Mohali, and Kharar.
DNA Realtors, which stands for Dua Nandlal Anuj, is a real estate consulting firm that was founded in 2010 to meet the increased demand for property in these areas. We have assisted hundreds of people in settling into their dream homes and offices since our inception. Our team is professionally qualified to understand your property needs and find you the exact property you want at a price you can afford (and selling, as the case may be). If given the chance, we will negotiate the best possible deal for you. Our firm is unique in that we are a full-service real estate firm, and we take pride in providing our clients with professional and personalized service.
DNA Realtors provides a wide range of property-related services to its customers, as detailed below.
Our Services

Real estate brokerage – booking new properties/project pre-launches.
Mortgage and lending services
Investment advice and ROI calculation NRI services
Bank loan service, including proper loan amount assessment and loan process assistance.
Corporate sales/bulk bookings for multinational corporations and corporate clients who

Why Hire Our Services?

First-time bookings for residential, commercial, and office spaces to maximize client benefits.
Consistent efforts to improve overall client value and service
Ethical and professional service
Site visits with assistance.
After-sales service until ownership
Prompt attention to clients' questions, concerns, suggestions, and issues
Offer of Doorstep Service to Clients
We handle every aspect of the booking and provide our clients with door-to-door service.
Obtaining a home loan.
Managing the booking's payment schedule.
Obtaining client acknowledgement after booking.
Obtaining an allotment letter following payment.
Everything in the middle.